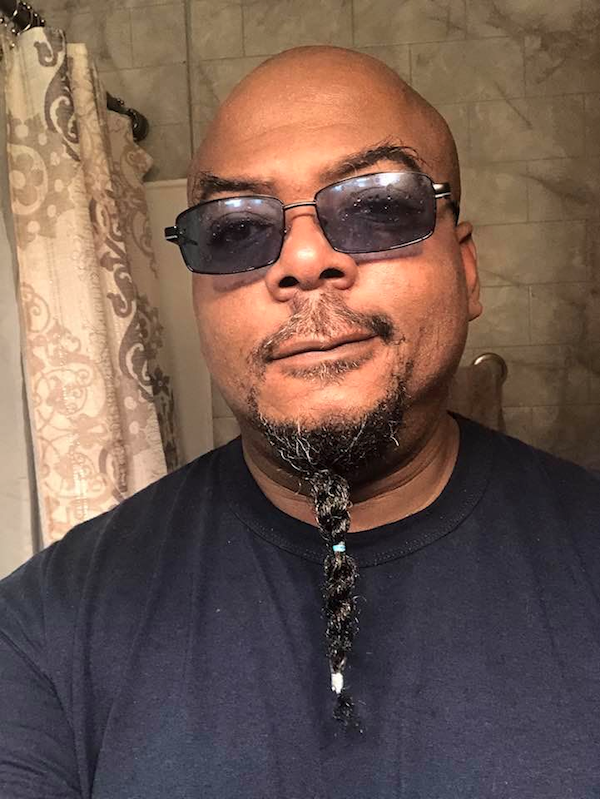 Marcus E. Brown
My name is Marcus E. Brown. I am a husband, father, and custodial grandfather who recently moved to Flint. My wife, Chitra, and grandson, Brave, run Chessfrog Farms, a seven-acre orchard and community garden. Before moving here we live in Lansing and I worked as a teacher and 'emergency' principal
My wife (Chitra M. Pulliam) and I co-founded Village Summit, a grassroots community resource center that serves a diverse but economically deprived neighborhood in Lansing. We bought and remodeled the house next door with the money we were putting towards our retirement. We along with our board provide a host of services from free lunches, free computer and internet access, chess and music lessons, tutoring, and sponsor a community garden. We have partnerships with various organizations that provide young father mentoring, writing clubs, teen help groups, etc. We do this, so far, out of our own pockets with minimal help from the government but an abundance of help from neighbors.
I was born in Detroit in 1969. Despite being poor, my grandmother always had an open door to various people who were homeless, had fallen on hard times, or needed help. Drugs, gangs, and violence impacted my neighborhood but I had the fortune of meeting Rosa Parks when I was fourteen. She lived a few blocks away and had a tremendous impact on me because of her grace and philosophy of making the world better with simple but direct action. I also had the fortune of having access to special people (Kenneth Frost, Elaine Steel, and Merriel Cobb) who exposed me to thinking and enrichment that my peers did not get. I am the youngest of six brothers and have learned that escaping the traps of inner-city poverty takes access to a variety of resources.
I made some mistakes in my youth but also accomplished a number of things. I scored exceptionally well on standardized tests, was very creative, wrote poetry, and played guitar but was also an extreme behavior problem in school. I was a loner on the streets and prided myself on my individuality and refusal to run with or follow the pack. In my senior year of high school, I was suspended from school because of my involvement with an underground newspaper. A Marine Corps recruiter got a hold of me and got me readmitted to school.
I entered the Marines at 17. I learned the importance of discipline and setting goals. I broke my ankle and not realizing it, ran five miles on it and went three days without treatment. At 18, I was discharged with a limp. I went to Michigan State University and had to scrub toilets and clean up vomit to pay for my tuition. There I took more valuable common-sense lessons and wisdom from the maintenance and cleaning staff than the faculty.
I got married, graduated, and began working as a community relations specialist doing mediations and programming to improve student living experiences. I also began to do research on gangs, crime, and urban culture. I began teaching in 1995; at a charter school that focused on African-centered and individualized education. In 2000, I began working for the Lansing School District. When No Child Left Behind became law, I began to realize that large top-down approaches to improving the urban situation lacked the input and support of those on the bottom. I began advocating for individualized education over standardized programming.
The idea behind Village Summit is not to try to save the whole world but to try and help each child learn to help themself. "We are the village that raises a child to teach others how to fish." Strong beliefs in love, creativity, metacognition, collaboration, respect, positivity, and persistence towards even small goals are at the foundation of our organization.
Idea Overview
Chessfrog Farms hopes to convert from a regular farm and orchard into an agritainment facility. This will mean not only growing fruits and vegetables but also providing education and entertainment to visitors who take advantage of the upick and tour options. Laser tag, fishing, radio control racing, bocce ball horseshoes, and other wholesome activities will be provided in Covid safe secure facility. This will allow family and community bonding and networking. This will create opportunities to not only give out healthy and nutritious food but also share healthy resources. Profits will come from the rental of the facility for weddings, graduations, reunions, tickets, and souvenirs but will be second to fulfilling community needs and partnerships with local groups- neighborhood, edible flint, master gardener, veterans, etc.